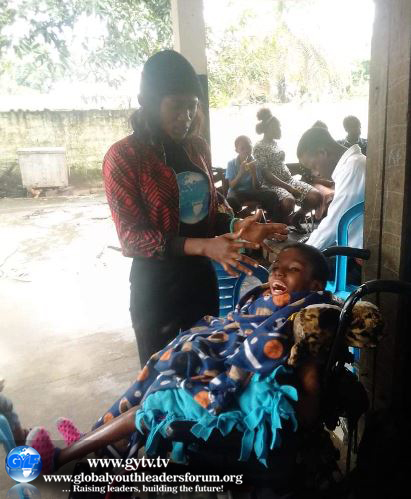 Ambassador Magdalene Nyandebo from Sierra Leone embarked on a missions trip to Liberia to join force with the GYLF team in Liberia to impact more youths in the country.
Magdalene and the team visited America Donation Foundation Orphanage Home on their first day and they reached over 30 indigent children. They gave the kids gifts and other food items and most importantly the word of God.
They had a successfully outing on their first day in Liberia.
Stay tuned for more updates!