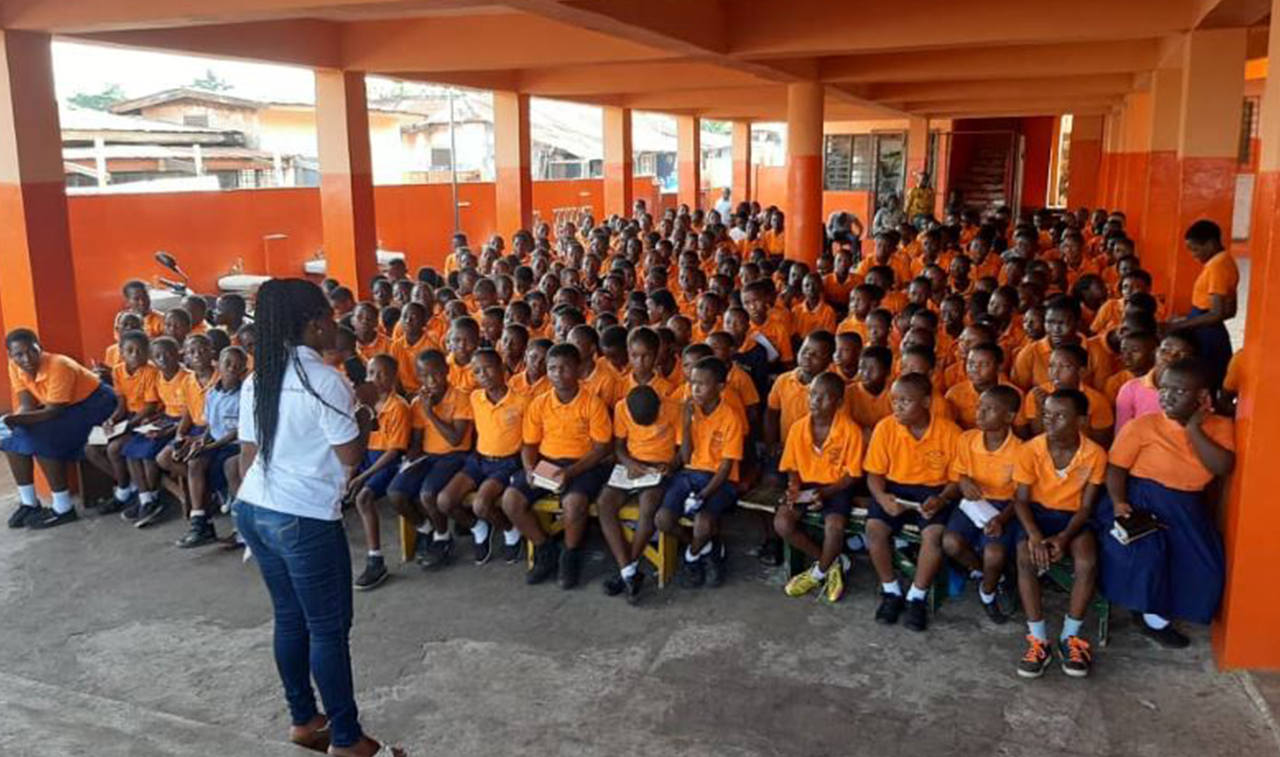 Three outstanding and permanently provoked ambassadors of the Global Youth Leaders' Forum had an extracurricular activities dubbed "TALENT HUNT" in a school they had visited before in Accra New Town. On the commencement of the outreach, they prayed and shared a short sermon with the pupils and students captioned "I'm blessed".
Activities for the outreach were sectioned into dancing, singing, drumming, scripture recitals and drawing.
286 students were present whiles 37 students contested.
The pupils and students were given the opportunity to pick their best 3 participants.
The best three performers were given books, pens, erasers, pencils and other gift items as an incentive for their outstanding performance.
The pupils and students were excited as the program was on-going. The Headmistress and the coordinator of the school were thankful for what GYLF is doing with the school as it has encouraged and increased students productivity in their school work.
....raising leaders, building the future!