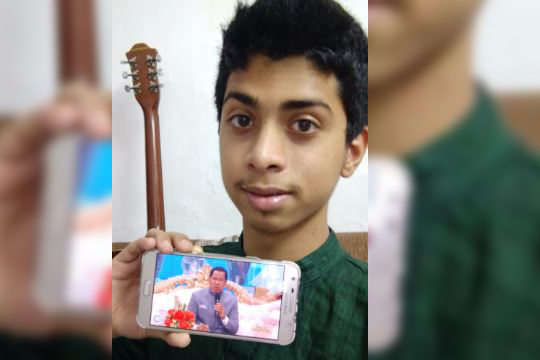 My name is Nelson John, I am a GYLF Ambassador from India.
I have been so blessed by the insightful teachings of our dear man of God Pastor Chris from the series of Your Loveworld live broadcast. It has propelled me to win more souls for Christ. I have these couple of friends who are into drugs, smoking and into all sort of things. I was bold to minister the word of God to them and they all received salvation. Glory to God!
I also ministered to someone else who was in depression and had back slided from the things of God. I prayed with him and he repented.
I have several testimonies of people and friends i have led to Christ in the last couple of days optimizing every online platform in preaching in Gospel and all this was because of the teachings of our dear man of God. I want to specially thank Pastor Chris for reviving me and making me bold to take this message of salvation to very youth in my country. Halleluyah!